Healthy Recipe: Faux Apple Pie Smoothie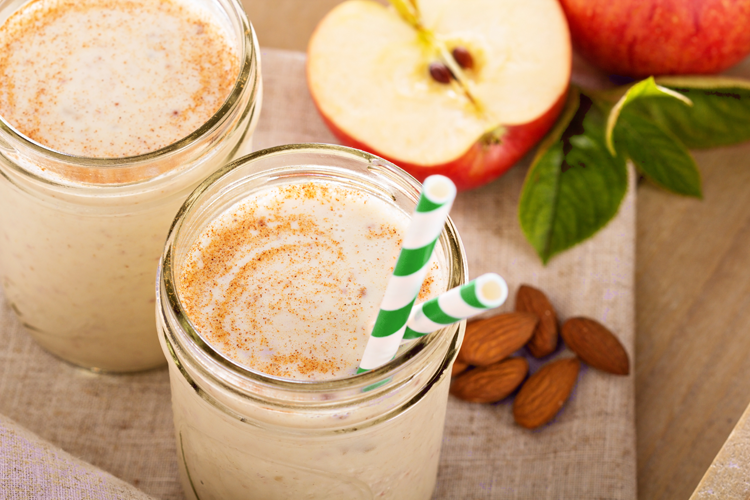 Who doesn't like apple pie? The smell of the warm apple pie and cinnamon carries us from autumn harvest right into winter holidays, giving us that comforting feeling that all is well in the world…
If you are craving the famous apple pie flavor, but your gluten-free lifestyle makes you avoid the crust, here is a great quick fix for that – a Faux Apple Pie Smoothie. This recipe makes 2 large smoothies you will need:
Ingredients:
2 red apples – Gala or Fuji
1 large banana
1 cup Almond Milk – unsweetened (if you use optional ice, below, cut it to 0.5 cup)
0.5 cup plain yogurt (preferably of a greek type)
a pinch of each spice – just enough to pick with the tip of a knife :

ground ginger
ground cloves
ground nutmeg

0.5 teaspoon of freshly ground cinnamon for smoothie
0.5 teaspoon of freshly ground cinnamon for garnish
Optional ingredients:
Apple pie is usually served warm, so the smoothie also tastes best when made with room temperature ingredients. However, if you want to emulate a traditional shake, you can also choose these optional ingredients:
use a frozen banana instead of a fresh one
0.5 -1 cup of crushed ice, to taste
You can also add liquid supplements and vitamins right into the smoothie
Method:
Blend all ingredients together and serve!