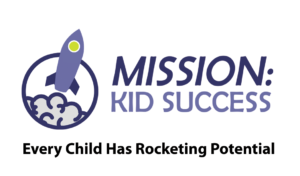 5-4-3-2-1! Mission: Kid Success is ready for liftoff! 🚀 Help us help children with Autism, ADHD, and related Neurodevelopmental Disorders reach their greatest potential!
PLEASE GO TO
paypal.com/us/fundraiser/charity/3671245
TO DONATE TODAY!
Our goal is raise a minimum of $25,000 over the next year to issue grants to financially deserving families in the NJ/NY/CT area so their children can attend therapies and programs they otherwise could not afford.
For more information on Mission: Kid Success, visit missionkidsuccess.org
MISSION: KID SUCCESS IS A 501(C)3 CHARITABLE ORGANIZATION.
INFORMATION FILED WITH THE ATTORNEY GENERAL CONCERNING THIS CHARITABLE SOLICITATION AND THE PERCENTAGE OF CONTRIBUTIONS RECEIVED BY THE CHARITY DURING THE LAST REPORTING PERIOD THAT WERE DEDICATED TO THE CHARITABLE PURPOSE MAY BE OBTAINED FROM THE ATTORNEY GENERAL OF THE STATE OF NEW JERSEY BY CALLING 973-504-6215 AND IS AVAILABLE ON THE INTERNET AT http://www.state.nj.us/lps/ca/charfrm.htm. REGISTRATION WITH THE ATTORNEY GENERAL DOES NOT IMPLY ENDORSEMENT.